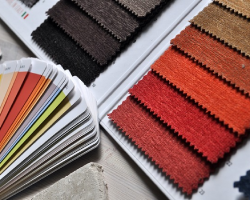 To attract quality tenants to your Grain Valley rental property, investing in the property's condition is key. But not everyone has the huge budget to renovate every detail. The good news is you don't have to have a "complete home makeover" to increase your property's value or attractiveness to renters. In fact, here are a few DIY updates you can add to your to-do list that will enhance the beauty, the spaciousness, the energy efficiency, and the technology of your Grain Valley rental property. Today, we'll highlight a few of them.
Curb Appeal Essentials
It won't cost a fortune to enhance the curb appeal and look of your Grain Valley rental property. A few DIY updates that go a long way include basic landscaping maintenance. Trim away old or dead branches and remove unsightly bushes or overgrown ivy, for example. Even outsourcing this work to a contractor can be relatively affordable. Consider planting perennials in common area flower beds or along fence lines for beautiful color every year. Incorporate a few flowering, hanging baskets on a porch or deck. Power wash the winter off of north-facing siding and maybe even freshen up paint around the window trim. Any opportunity you have to replace a fence board, a porch light, or a loose shingle, do so.
DIY Upgrades in the Kitchen
You don't have to embark on an entire kitchen remodel to enhance your rental's kitchen. Give the space an entirely new look by simply changing out the drawer and cabinet hardware. Smaller appliance updates can be really affordable as well, including a microwave or dishwasher. Unique backsplashes can be easy to add, too. Set the stage for a warm impression with a centerpiece of fresh flowers.
Fresh Paint Can Brighten a Space
Consider adding a fresh coat or two of paint in one or more rooms. Soft white or lighter shades of color can make a space feel more open. An accent wall in a den or dining area can add dimension and character. And sprucing up banisters or window trim can make a space more appealing. You might even paint inside closet and storage areas with a beige or off-white paint to avoid the appearance of dark or small spaces.
Upgrade the Lighting
You can find incredible seasonal deals on new light fixtures and ceiling fans this time of year. Opting for a more modern look in a foyer area can help make a great first impression during a tenant walkthrough. Energy-efficient bulbs can be a great DIY upgrade, too. Soft and long-lasting lighting options throughout your Grain Valley property will offer a warm and inviting welcome. Start with favorite areas, like the kitchen or dining room, and branch out from there as your budget allows.
Get Tech Savvy
Today's renters want certain amenities beyond the first-floor laundry or fenced-in backyard. Seal the deal and win them over by installing smart-home technology. From digital thermostats to mobile device-controlled lighting, these features can be great differentiators to new tenants. Many of these tech products exist that can be easily installed. And these types of DIY upgrades can be huge ROI investments. You'll realize the many benefits of tech in managing your property, including safety and efficiency, too.
If you need more help with ideas for improving your Grain Valley rental property, contact us! Our professionals are experts at tapping into DIY upgrades and enhancements that matter. You can see significant results by attracting more quality renters and improving your property's overall condition. Having a rental property manager can ensure you're always leveraging these simple upgrades for your investment's best results.