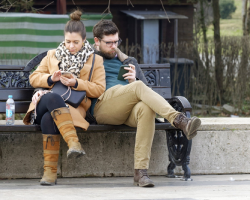 Attracting young renters and millennials to your rental property is just smart business. Considering this demographic makes up one of the largest segments of overall renters in today's market, figuring out how to reach them may already be a priority for you. If you're running low on ideas for targeting these younger generations, you're in luck. Today, we'll offer great insights to attracting young renters to your Kansas City rental property.
Why Targeting Young Renters in Kansas City Is a Smart Move
Young renters are in abundance in today's markets. Millennials and other younger generations have endured the recessions, sluggish job markets, and overwhelming student loan debt. It has groomed them to look for ways to save money and avoid taking on additional debt. Some data suggests younger populations aren't able to afford to buy homes. Others say millennials don't want the hassle of homeownership costs, and many of them plan to rent long term. These young individuals are avoiding mortgages and opting for rental properties in droves.
Proximity to Work & Career Opportunities
As you carve out your plan for marketing to the young renters in Kansas City, Missouri, consider leading with your property's particular location. Younger generations are often recent college students or graduates, with a focus on career objectives. There are countless sizable employers in the Kansas City area, making it an attractive city for this group of potential rental applicants. Share what a morning commute might look like from your property and highlight ease of access to major thoroughfares. These younger folks will look for proximity and convenience. Some may even prefer to bike or walk if possible.
Property Features Millennials Like the Most
When showcasing your Kansas City rental property features, start with the features that appeal to the younger renters the most. Many of the experts suggest millennials look for large spaces and modern kitchens, for example. They appreciate quality storage, as well. Other trends indicate that the younger generations are drawn to tech-savvy features, whether it be digital thermostats or app-based camera systems, as part of the rental package. There is another big perk that ends up sealing the deal on a rental property but may be a dealbreaker for you as a property owner. Data shows more than 75% of millennials are pet owners. Consider allowing and promoting a pet permissions clause, and your rental property may top their lists.
Promoting Eco-Friendly Perks
Young renters in Kansas City are often environmentally conscious. Consider marketing your property based on any green efficiencies you have in place. Maybe you used non-pollutant paints or volatile organic compounds (VOCs). If your rental property is near a local farmer's market or has solar panels as a secondary power source, lead with those details in your marketing efforts. Public transportation is often considered a perk for young renters looking to reduce their carbon footprint. If your property features a yard area, perfect for a garden, the millennials may be attracted to that as well.
Kansas City Lifestyle & Entertainment
Kansas City has plenty to offer in terms of entertainment. The local flavors are unique, and the adventures in the area are endless. It's an ideal area for sports lovers as well as bar-be-que enthusiasts. There are specialty shops and major store chains. Enjoy the city life or venture out for a taste of nature at one of the many parks and recreational areas. Consider marketing your rental property in proximity to nearby lifestyle landmarks. Young renters want to know what source of entertainment is easily within reach, and close to home.
As a bonus tip, keep your finger on the pulse of the younger renters' preference with digital communication, processes, and engagement points. They're digital natives and appreciate remote and digital-friendly tools for viewing, showing, and paying. If you still need help, consider hiring one of our professionals. Contact us today to learn how we can help you navigate the nuances of rental property management and help you target those ideal young renters in Kansas City.