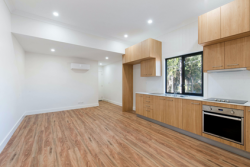 It's no secret among rental property investors that Kansas City, MO, has so much to offer. But there are equally sound investments in neighboring communities, as well. The suburban cities can be an ideal spot for those looking to raise families, others wanting quiet retirement neighborhoods, and career-minded professionals who prefer to live outside the Kansas City limits. In particular, Raytown can be a magnet for many residents, making it a gem of an investment for rental property owners. Nestled between the hustle and bustle of Kansas City and Lee's Summit, Raytown offers a sparse suburban and small-town feel. Today, we'll highlight the many benefits of owning Raytown rental properties and why investing here is worth considering.
What Raytown Has to Offer Families
Families are often lured to the Raytown area for a number of reasons. Life seems to slow down in the smaller cities, making it attractive to those with little ones. There are a host of outdoor recreational parks, and the city is rich with history and educational activities. Visit the Cave Spring nature center or the Rice-Tremonti Historic Home & Aunt Sophie's Cabin. Families who call Raytown home often brag about the quality schools and quiet neighborhood living. They also need convenience, and Raytown brings all the errand-running basics close to home. There are grocery stores and shopping centers nearby, as well as several restaurants that even the pickiest little eaters will love.
Why Raytown Is Popular with Career-minded Individuals
Career professionals flock to the Raytown area for a quiet slice of backyard life. Raytown is perfectly located between both Kansas City and Lee's Summit. And considering it's only about ten square miles of small-town living, the commute to either metropolitan area is quick and easy. Many current resident reviews love that they can get to work within 15-20 minutes. Based on recent census data, many young professionals enjoy living in Raytown, not only because of its prime location. The cost of living in Raytown is more affordable than in the cities, as well.
Why Raytown Rental Properties are Preferred by Retirees
For some individuals and families, spending retirement in Raytown, MO, is ideal. The city offers a less hectic environment, with charm and community activities. Here retirees can enjoy a neighborhood stroll, a cup of coffee with friends downtown, or a journey through history at one of the museums. Raytown's location is great for retirees, much like it is for busy families and career-minded professionals. Those in retirement can live here quietly but are never too far from the big city excitement. More affordable cost of living is a significant factor for the older renters, too, as many live on fixed incomes.
Why Raytown Rental Properties Are Wise Investments
Raytown rental property is a wise investment in part because of its unique ability to appeal to a broader audience of potential renters. Being an area popular with families, retirees, and young professionals means as a property owner, you can potentially market to three of the largest tenant groups currently living in nearby Lee's Summit or Kansas City. Affordability and community-centric living are great perks of Raytown rental property ownership, as well. Overhead on property taxes and Raytown rental property maintenance costs tend to be lower than the costs of Kansas City rentals. And knowing you have a great opportunity to keep your Raytown property occupied means you can have a significant return on your investment.
When it comes to embarking on a rental property ownership journey, you don't have to go it alone. Our rental property management professionals can help you find the most lucrative investment strategies. Raytown, MO, is a popular choice of venue for many property owners. Whether you're looking to enhance your portfolio of properties or are just starting out as a property owner, contact us! We can help you leverage the many rewards that owning a Raytown rental property has to offer.