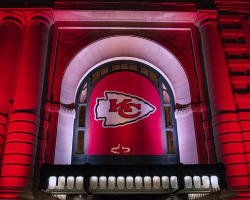 A Rich History of Team and Community Connection
If there ever was an exciting time to own rental property in Kansas City, Missouri, it's now. Of course, property management here is a consistently wise decision. But being home to the 2020 Super Bowl Champion Kansas City Chiefs makes living in this beautiful city all the more electric and enticing. Looking back, Kansas City has always been a community of support, with a long and rich history of football comradery. Winning the Super Bowl just makes the environment that much more appealing, for both residents and rental property owners.
A Historical Look-back at Football in Kansas City
Lamar Hunt is the legendary founder of the American Football League and started his franchise ownership career with the Dallas Texans. He competed with the well-established National Football League in his backyard, and by his third AFL season in 1962, his Texans won the AFL championship. With a taste of success, he decided in 1963 to take his franchise team to Kansas City, Missouri. It was then he renamed the team to the Chiefs, and a community of fans soon became enthusiasts. The Chiefs won their second AFL title in 1966 and managed to be the first team in the Super Bowl to represent the AFL league. The Kansas City Chiefs set the bar high by winning yet another title in 1969, making them the only AFL team to win three championships. Originally, the team played at Municipal Stadium, with a seating capacity of 49,002 seats. They made the permanent move to Arrowhead Stadium in 1972, almost doubling the seating.
Everyone Loves a Comeback Kid
If you missed the Super Bowl this year, you missed out on a nail-biting finish. The Kansas City Chiefs had spent much of their regular season coming back from behind to win their games. The Super Bowl championship game against the San Francisco 49ers was no different. The KC Chiefs came back from a 24-0 deficit against the Texans in the divisional game. They also resurged after being behind 17-7 against the Titans in the AFC Championship Game. Sports fans love a good comeback kid, and with each win, local enthusiasts rallied. In the big game, the Chiefs were trailing the 49ers, and for much of the game, the 49ers had control. But in an intense remaining few minutes, San Francisco missed converting the fourth down. Kansas City sealed the deal with a 38-yard touchdown by running back, Damien Williams. And the crowd goes wild! It was a comeback that even had Americans outside of Kansas City, celebrating the Chiefs win.
A City with Community Connection Beyond Football
Kansas City has plenty to offer beyond football, including unique shopping experiences and some of the nation's best bar-be-que. Even those who don't know much about the Chiefs, or normally consider themselves sports fans, can benefit from living in this beautiful city. Football has helped solidify the community feel and neighborly engagements. Residents say things like, "I love that everyone is so supportive" and "the people here are noticeably warm." It's easy to feel part of a city when you have a talented ball club that not only wins championships and the Super Bowl but also gives back. Today, you can find outreach efforts from the team and its players, to assist the area's families. It's an authentic connection that inspires an environment of inclusion and makes living in the city feel more like home.
When a football team wins the Super Bowl, it's easy to assume that the home city would be thrilled, and excitement would ensue. But Kansas City offers more than just a supportive football fan base. It's a community that has defined itself as a neighborhood of comradery that goes beyond touchdowns. It is a welcoming city for both visitors and residents, making it ideal for rental property ownership. If you're ready to explore your rental property ownership options in the Kansas City and surrounding areas, contact us! You, too, can be a member of this strong, and Super Bowl-winning family.