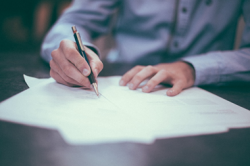 You know first-hand just how daunting it can be to manage all the tasks and scheduling associated with managing your Kansas City rental property. When you first started out on your rental property ownership journey, you perhaps didn't realize just how time-consuming being a landlord and protecting your investment can be. There is good news, though. You don't have to manage rental properties yourself and on your own. Partnering with a property management company professional can help alleviate the stresses of juggling all the critical tasks yourself. You shouldn't have to fly solo or go it alone, and there can be serious pitfalls associated with handling things yourself.
Trying to Manage Communications Yourself
Taking phone calls, dialing potential renter references, and scheduling contractors are just a few examples of how managing your rental property can feel like you're tied to the phone. But those aren't the only communication efforts involved. You also have inspections to schedule, tenant questions to answer, and showings to do. As a landlord, your accessibility is so critical to preserving the return on your investment. Trying to manage rental properties yourself means you might incur risks, like missing calls, forgetting to follow up, or cutting corners to save time. These bad habits can lead to missed opportunities and potential lost revenue.
Compliance, Legalities, and Guideline Updates
You may have a general understanding of your compliance responsibilities and legal parameters today. But it's not uncommon for regulations to change or amend ongoing. As you handle all the various aspects of your Kansas City rental property, it can be easy to miss guideline updates to rent collection standards or eviction steps. Being inadvertently unaware of critical legal changes or contract requirements can translate to costly repercussions in court, in a worst-case scenario.
A Rushed Timeline Can Lead to Poor Tenant Screening
A significant aspect of your investment business is securing new tenants. Not having renters can equate to lost revenue each day your property remains vacant. You may be feeling rushed to get someone moved in, especially before the snow flies this winter. But let's not forget that you have a schedule full of other tasks you're managing, too, including inspections, maintenance, and marketing efforts. This sense of urgency can sometimes make it easier to forgo a few of those necessary screening steps for new tenants. For example, you may decide you don't have time right now to call rental references. A mistake like this can mean allowing poor paying tenants into your rental property. And poor renters can prove to be more costly than vacancies, in the end.
Vendor Management Mistakes When Managing Tasks Yourself
You understand the importance of upkeep and maintenance efforts for your Kansas City property. But it doesn't take long to quickly learn how time-consuming scheduling and hiring contractors can be. In addition to inspectors, you may also need plumbers, electricians, arborists to trim overhanging tree limbs, and general contractors. With so many potential vendors to manage, and a desperation to just find a contractor to show up, you might compromise in your selection process. Hiring the wrong professional can turn into a costly return visit to correct poor workmanship.
If you manage rental properties yourself, you could be making costly mistakes and missing opportunities, due in part to your time constraints alone. If any of these solo-management scenarios resonate with you, it may be time to partner with a professional property management company. Consider browsing the host of property owner services we offer and exploring how our professionals can help you save time and protect your Kansas City rental property investment. You do have a friend in the industry who can help you avoid making these common mistakes.